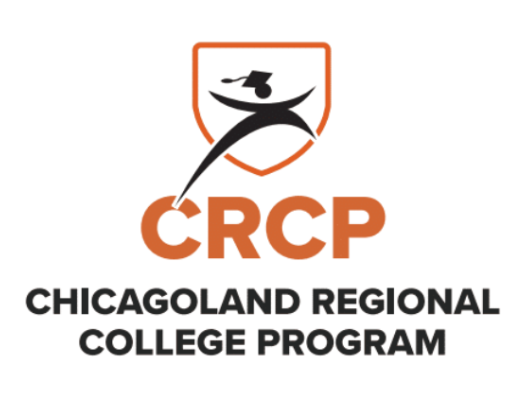 The Program
You're probably thinking, "There has got to be a catch. These people want to give me a job AND give me money for tuition and books?" That sums it up, and there is no catch! Over 4,000 students have been admitted to the CRCP, could you be next? Watch our info session, fill out an application, or reach out if you have any questions.
Benefits

Up to $10,000/year towards your tuition and fees

Weekly paycheck (Starting pay $21.00 hr.)

Up to $100 book allowance per class

Up to $500 in monthly bonuses
Up to $25,000 in UPS lifetime education benefits

Paid vacations and holidays after 1 year, and medical benefits after 9 months.

Advancement and career opportunities are available.

Easy public transportation: Pace 390, 392, 395, 890. CTA 169/ 69th street express, plus shuttles from Northwest Indiana.
The Job
You'll earn a weekly paycheck and more working as a part-time package handler or part-time supervisor in the operations unit at the UPS facility in Hodgkins, IL.
Work 3.5 to 5 hours, average per shift, as a package handler.
Shifts are Monday through Friday Twilight (4:30 p.m. to 9:30 p.m.) or Night (10 p.m to 3:30 a.m.) or Sunrise (3:30 a.m. to 9:30 a.m.)
Starting pay is $21.00 per hour on all shifts.
Eligible for medical benefits after 9 months and paid vacation after one year.
Easy public transportation, paid for by UPS. Five routes bring employees to UPS: CTA Bus #169. Pace Bus: #390, #392, #395, and #890, plus shuttles from Northwest Indiana.
Yes, as UPS employees and as the need arises, all employees are expected to be flexible and available to work longer to ensure work is completed before the shift ends. CRCP students should schedule their classes with this in mind.
Yes. CRCP students are eligible for consideration for promotion to part-time supervisor. Further career advancement into management and other positions would necessitate resigning from the program. As with any employer, promotion is based upon job performance and company needs.
No. You are only obligated to the program and UPS for the duration of your signed Student Agreement. However, we encourage program graduates to consider career opportunities at UPS if applicable. If you graduate prior to the Agreement end, we encourage you to move forward and begin your career!
Yes. You must remain employed and on active status at UPS in order to maintain your program benefits. You are eligible for UPS holidays and approved vacations per your benefits as a UPS employee.
Students enrolled in the CRCP may choose between 3 shifts, the twilight shift, 4:30 p.m. to 9:30 p.m., the night shift 10:00 p.m. to 3:00 a.m. or the sunrise shift 4:00 a.m. to 10:00 a.m. Employees on the day shift are not eligible for the CRCP but can take advantage of the UPS Earn & Learn tuition assistance program.
Yes, UPS offers easy transportation via 5 bus routes to the UPS Hodgkins facility in time for the night (10pm -3am ) or sunrise (4am -10am) shift. They are Pace routes, 390, 392, 395 and 890 and CTA 69th Street #169 UPS Express. Additionally, UPS currently provides a free shuttle from three Gary, Hammond and East Chicago, Indiana locations for the benefit of employees on the night or sunrise shifts.
Requirements
So you're ready to get started. Here's what you need to do!
Be employed as a package handler or part-time supervisor in the operations unit at UPS Hodgkins working the twilight, night or sunrise shifts
Schedule class times that do not conflict with UPS work hours
Meet with the CRCP Director of Student Services for schedule approval
Earn 6-11 credits per semester at a participating community college or university. Full time students are considered upon exception.
Maintain a "C" or higher grade point average each semester
Sign a CRCP student agreement as your final commitment
Full time course schedules are approved on an individual basis. Students who demonstrate current academic success while balancing a full time course load and other responsibilities are often approved to continue as full time students.
Successful CRCP students are able to balance school, work and personal life. Taking a manageable course load, ideally 6 -11 credits and getting adequate rest are essential. Most CRCP students take 2 or 3 classes each semester. Full-time students are considered for CRCP participation on an individual basis.
Students working the night or sunrise shifts should not begin classes before 12pm. This allows students time to get adequate sleep after working the night shift and flexibility after working the sunrise shift. Additionally, there may be times that you'll need to work over. The extra time in the morning allows for unexpected occurrences such as traffic or weather that can make it difficult to get to a morning class on time.
Students working the twilight shift should complete classes by 3pm, allowing time for unexpected occurrences and the flexibility to accommodate early work starts.
If your expenses for the semester are within program limits, and your schedule has been approved, you should not have to pay tuition and fees. However, if you register for classes after program deadlines, you may need to pay the minimum amount required by the college. You would then request reimbursement for that expense after that semester's tuition has been paid to your college.
The major expense students are responsible for is books. The CRCP provides up to $100/class (partner colleges), $80/class (Illinois-based affiliates), or $50/class (Indiana-based affiliates) toward books, which is reimbursed after the semester ends. There may also be additional fees the college requires that are not covered in program benefits. Finally, students are responsible for any tuition and fees that exceed program limits.
Tuition and fees are payable to the college through a deferred payment voucher agreement. CRCP students either complete an online voucher each semester or are provided a registration document to submit to their college. Either form covers expenses for classes you successfully complete within program limits.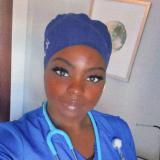 "The CRCP changed my life literally. I was able to pay my rent and the support from CRCP staff helped keep me on track".
Santario Washington
Prairie State College A.A.S. Nursing 2017.
Governors State University B.S. Nursing 2020
See more success stories
FAQs
Tuition, fees and book allowances are paid up to program limits and deferred until the end of the term for students who complete CRCP requirements and meet program academic standards. Students are responsible for the purchase of textbooks, required supplies and any fees that are not covered by the program. The program textbook allowance is reimbursed after tuition is paid to the colleges.
As a UPS package handler, the tuition benefit will only be applied to courses that you pass. For UPS part-time supervisors, classes must be passed with a grade of "C". The student is responsible for all related expenses if grades are below these requirements.
An academic year is defined as three consecutive terms including fall, spring, and summer semesters. You must complete a minimum of 6 credits during fall and spring terms, for a program minimum of 12 credits per year. Students may be allowed to take additional summer classes depending on available funds.
Yes. The CRCP is a program for part-time students who work part-time at UPS' Hodgkins facility. We typically limit students to a lighter class load during their first semester in the CRCP, ideally 6-9 credit hours and up to 11 credits going forward. Full time students with a track record of academic success will be considered for additional classes. If students have not depleted their annual tuition funds, summer classes are an additional option.
Your CRCP participation will be suspended. If you determine that you will be able to meet the program requirements at a later date, you have the option to appeal to the CRCP Executive Director for reinstatement.
You are eligible for the CRCP immediately upon hire. As a CRCP student, you will sign a Student Agreement which covers one academic year. However, tuition and fees are paid at the conclusion of each academic term. Educational benefits are paid for students who successfully complete their courses and maintain employment through the end of the semester. Students who do not meet program requirements can be removed at the end of each term.
Students are encouraged to apply for FAFSA funds, as there may be grant funds available to you. These grants do not require repayment. However, employees are eligible for the program by nature of your UPS employment and meeting CRCP requirements.
All scholarships and other grant-based aid (both public and private) must be applied first to your college expenses. Any remaining tuition and fees will then be paid using your CRCP benefits up to the limits of the program.
The CRCP educational benefit varies annually depending on available grant funds from the State of Illinois. Beginning the spring 2022 term, students will be eligible for the following benefits:
Partner Universities: Chicago State University and Governors State University, up to $10,000 per year for tuition and fees, and up to $100 textbook reimbursement per class.
Partner Community Colleges: Moraine Valley, Morton, Olive-Harvey, Prairie State, and Richard J. Daley, up to $6,000 annually for tuition and fees, and up to $100 textbook reimbursement per class.
Affiliate University Institutions: Students attending our Affiliates universities in Illinois will benefit from up to $7,500 per year for student tuition and fees and up to $80 textbook reimbursement per class.
Affiliate Community Colleges: Students attending an Affiliate community college in Illinois will benefit from up to $5,825 per year for student tuition and fees and up to $80 textbook reimbursement per class.
Students attending all Indiana-based institutions will benefit from up to $5,250 per year for tuition and fees and up to $50 for textbooks, funded by the UPS Earn & Learn program.
CRCP students generally take part-time course loads, ideally 2 -3 courses per semester. Payment is made directly to the college at the completion of the semester for all classes completed satisfactorily. As a result, students whose expenses are within the program limits would not need to pay for classes in advance and would only incur expenses should they exceed the textbook reimbursement amount or the maximum semester benefit.
All courses or degree programs including online and distance learning that offer undergraduate or graduate college credits will be covered at CSU, GSU, MVCC, Morton College, Olive-Harvey College, Prairie State College and Richard J. Daley College, our 10 affiliate institutions, as well as at other approved institutions.
The minimum program requirement is 6 credits per semester. For the first term in CRCP, students are generally limited to 9 credits to ensure a successful adjustment to balancing the overnight job and college. The CRCP is a program for part-time students who work part-time. Generally, students take 6-9 credits each semester. Full-time students who have a current record of academic success may be approved for full-time courseloads.
Participation begins when you sign the CRCP Student Agreement. To maintain coverage, you must meet the ongoing eligibility requirements.
No. We realize that college expenses extend beyond tuition and books. The bonuses are unrestricted so that you may use them to offset any expense of your choosing.
The CRCP monthly educational allowance is paid at the end of each month, beginning with the first month of the academic term or when you complete your first month in the program.
If you served in the U.S. Armed Forces, you may qualify for an additional stipend. You will need to provide a copy of your DD214 form when you sign your Student Agreement as discharge verification. For students attending a Partner College, if honorably discharged, you qualify for an additional $200 monthly stipend. If you served at least one year and received a General discharge, you qualify for an additional $100 each month. Honorably or generally discharged veterans attending an Affiliate Institution qualify for an additional $100 each month.
As a result of being awarded a State of Illinois grant for 2022, students will be eligible for program benefits up to the following amounts for the current year.
- Governors State and Chicago State University: $10,000 tuition/fees and $100 per class for textbooks.
- Partner community colleges: $6,000 tuition/fees and $100 per class for textbooks.
- Illinois affiliate universities: $7,500 tuition/fees and $80 per class for textbooks.
- Illinois affiliate community colleges: $5,850 tuition/fees and $80 per class for textbooks.
- Indiana institutions: $5,250 tuition/fees and $50 per class for textbooks. (UPS Earn & Learn program)
Visit www.upsjobs.com and choose the Hodgkins location. Be sure to select the sunrise, twilight or night shift to be eligible for the CRCP. If you do not see your desired shift, check back periodically to see when UPS will be hiring for that shift again. UPS hiring needs change frequently.
Yes. However, UPS has a national educational assistance program, the Earn & Learn program that is available to students working at other Chicago area locations, as well as other states. To learn more, visit www.upsjobs.com.