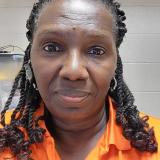 "Hang in there, come to work every day, and do your best to look for advancement while getting your degree paid for."
Stephania Burks
Moraine Valley A.A. Travel and Tourism 2011.
Governors State University B.S. Sociology 2015.
See more success stories
Job Description
You'll earn a weekly paycheck and more working as a part-time package handler or part-time supervisor at the UPS facility in Hodgkins, IL.

Shifts are Monday through Friday, Twilight (4:30 p.m. to 9:30 p.m.) or Night (10 p.m to 3:30 a.m.) or Sunrise (3:30 a.m. to 9:30 a.m.)
Starting pay is $22.00 per hour on twilight or $24.00 per hour on night or sunrise shifts.

Easy public transportation on overnight shifts, paid for by UPS. Five routes bring employees to UPS: CTA Bus #169. Pace Bus: #390, #392, #395, and #890, plus shuttles from Northwest Indiana.
Work 3.5 to 5 hours, average per shift, as a package handler.

Eligible for medical benefits, paid vacation after 1 year, more hours for a part-time supervisor.
Requirements
So you're ready to get started. Here's what you need to do!

Be employed as a package handler or part-time supervisor at UPS Hodgkins working the twilight, night or sunrise shifts

Meet with the CRCP Director of Student Services for schedule approval

Earn 6-11 credits per semester at a participating community college or university. Full time students are considered upon exception

Schedule class times that do not conflict with UPS work hours

Maintain a "C" or higher grade point average each semester

Sign a CRCP student agreement as your final commitment
THE FINE PRINT
The package handler position involves lifting and lowering packages that may weigh up to 70 pounds.
You have the opportunity to pursue advancement to the position of part-time supervisor while remaining in the CRCP.