About Governors State University
Set amongst 750 acres of prairie, GSU is located 40 miles south of Chicago, and is proud to offer the lowest tuition of any four-year, public university in Illinois.
Governors State University (GSU) was founded in 1969. GSU has grown to become the only regional, public, comprehensive university in Chicago's south suburban area, serving approximately 4,600 students annually in 85 different bachelor's, master's, doctoral, and certificate programs. Students can reside in the recently built Prairie Place student housing.
-2022 U.S. News and World Report
Top 25 in Midwest for Social Mobility, Best Online Undergrad Business Programs
-2021 Military Times
Best for Vets
- 2020: Top 10: Supply Chain Management Program, Actuarial Science Program.
100% first-time NPTE pass rate Doctor of Physical Therapy
Did you know you can get your tuition at Governors State University paid for while earning a great wage? Here's how:
KEY BENEFITS

Up to $10,000/year towards your tuition & fees

Weekly paycheck (Starting pay $22.00 hr.)

Up to $100 book allowance per class

Up to $500 in monthly bonuses

Up to $25,000 in UPS lifetime benefits

Paid vacations and holidays after 1 year, and medical benefits after 9 months.

Advancement and career opportunities are available.

Free public transportation: Pace 390, 392, 395, 890. CTA 169/ 69th street express
JOB DESCRIPTION
You'll earn a weekly paycheck and more working as a part-time package handler at the UPS facility in Hodgkins, IL.

Work 3.5 to 5 hours, average per shift, as a package handler.

Shifts are Monday through Friday Twilight (4:30 p.m. to 9:30 p.m.) or Night (10 p.m to 3:30 a.m.) or Sunrise (3:30 a.m. to 9:30 a.m.)
Want to learn more about Governors State University and our program?
REQUIREMENTS
So you're ready to get started. Here's what you need to do!

Be employed as a package handler or part-time supervisor at UPS Hodgkins working the twilight, night or sunrise shifts

Meet with the CRCP Director of Student Services for schedule approval

Schedule class times that do not conflict with UPS work hours
Sign a CRCP student agreement as your final commitment
Earn 6-11 credits per semester at a participating community college or university. Full time students are considered upon exception.

Maintain a "C" or higher grade point average each semester
PARTNER COLLEGES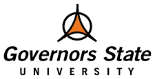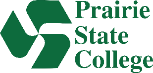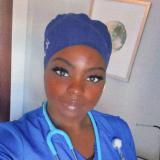 "The CRCP changed my life literally. I was able to pay my rent and the support from CRCP staff helped keep me on track".
Santario Washington
Prairie State College A.A.S. Nursing 2017.
Governors State University B.S. Nursing 2020
See more success stories
college